Archive for 2008
December 24, 2008
Reviews
,
CD
An excellent audio guide from the Cornell Lab of Ornithology, and essential for anyone birding this region.
December 19, 2008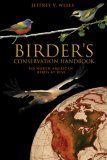 Reviews
,
Books
,
Miscellaneous
by Jeffrey V. Wells
An excellent resource for birders, ornithologists, conservationists, wildlife managers – anyone!
It seems like there has been a ton of book reviews lately. I seem to recall something happening in a couple of weeks that might have something to do with that. But whatever the reason, I'm loving it. Anyways, here are some of them. Birdscapes: A Pop-Up Celebration of Bird Songs in Stereo Sound The […]
Hopefully, you've gotten all of your Christmas shopping done by now. But just in case, here are some suggestions for any bird bibliophile in your life. Field Guides No birder will ever mind getting another field guide. I don't think it's even possible to have too many! Here are the latest for North America. National […]
The most important bird books may not be the latest and greatest field guides, or the bird-finding guide to that birding mecca you've always wanted to visit. It may very well be books for kids. They can be instrumental in imparting a life-long love for the natural world. They were for me. A fellow Georgia […]
Here are some recent bird and nature book reviews from around the web. Smithsonian Field Guide to the Birds of North America Birdfreak.com – The Bird Conservation Blog The LBJ (Literary Bird Journal) 10,000 Birds Birdfreak.com – The Bird Conservation Blog Birdwatcher: The Life of Roger Tory Peterson BrdPics Birds: Mini Edition: The Art of […]
In my review of Pete Dunne's Essential Field Guide Companion I state that it belongs in the library of every North American birder. I just want to share a quick scenario that illustrates just how essential this guide really is. Suppose you're in the Lower Rio Grande Valley of Texas in late fall, and you […]
November 25, 2008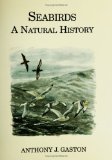 Reviews
,
Books
,
Family Guides
by Anthony J. Gaston
An exploration of the ecology of seabirds, especially how and why they are so different from landbirds.
Awesome. There's no better word to describe a birder's experience at the Rio Grande Valley Birding Festival. Of course the birds are great – where else can you see White-collared Seedeater, Ferruginous Pygmy-owl, Green Parakeet, Green Jay, and many, many others? But there was also the Birder's Bazaar, a huge area where dealers, organizations, optics […]
October 31, 2008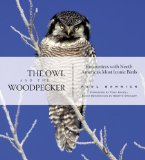 Reviews
,
Books
,
Family Guides
by Paul Bannick
This impressive book will lead to a much greater appreciation of these birds and their relationships to their environment and each other.