Archive for March, 2008
March 27, 2008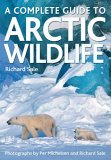 Reviews
,
Books
,
Field Guides
,
Reviews
,
Books
,
Regional & Travel Guides
by Richard Sale
A great introduction to the Arctic, and a good field guide to its wildlife.
Here are some recent bird book reviews: Good Birders Don't Wear White – Birdfreak: The Bird Conservation Blog Finding Your Wings – The House and other Arctic Musings The Life of the Skies – 10,000 Birds I've also come across several more great sources for book reviews and news. These have been added to the […]
For a great selection of posts from birding blogs around the web, check out the 71st issue of I and the Bird. As a bonus, the compiler of this issue has included many great literary quotes, many of which are about birds.
Here are some good deals on Amazon.com. You can hover over the link to check the current price. I've been watching the prices on these books for a little while and they have been steadily decreasing. They are all at least 50% off the retail price. However, I've seen some prices shoot back up to […]
March 14, 2008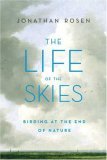 Reviews
,
Books
,
Miscellaneous
by Jonathan Rosen
This is an absolutely incredible book that seeks to describe what birding is truly about.
It's a question I expect from anyone who finds out I'm a birder – "So, how'd you get into that?" (Never mind that my other interests, such as home theater and baseball, never elicit that response). But I'm never sure how to answer because it isn't simple, and it is definitely not ordinary. I know […]
March 8, 2008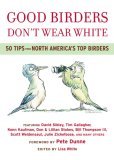 Reviews
,
Books
,
Birding
by Lisa White
A collection of good, albeit brief, tips from some of the best that birding has to offer.
Here are some bird book reviews that I've come across recently. The Big Twitch – The Hawk Owl's Nest Birds of Peru – birdingnet Finding Your Wings: A Workbook for Beginning Bird Watchers – Living the Scientific Life (Scientist, Interrupted) The Life of the Skies: Birding at the End of Nature – Birdfreak: The Bird […]
Publishers seem determined to test the maxim that you can't have too many field guides. But who am I kidding? If these have new content, then I'll be getting them! Smithsonian Field Guide to the Birds of North America Ted Floyd May 27, 2008 Details are available from ABA Sales. This sounds very intriguing, especially […]
March 2, 2008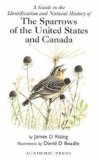 Reviews
,
Books
,
Advanced ID
,
Reviews
,
Books
,
Family Guides
by James D. Rising
A very good family guide, but read on to see how it compares with the authors' follow-up photographic guide.