All Posts
February 26, 2015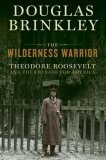 Reviews
,
Books
,
Biographies
|
Comments (0)
by Douglas Brinkley
A look at Theodore Roosevelt, naturalist and conservationist.
February 15, 2015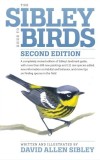 Reviews
,
Books
,
Field Guides
|
Comments (0)
by David Allen Sibley
The best field guide to North American birds.
February 9, 2015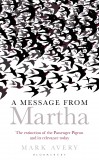 Reviews
,
Books
,
Species Monographs
|
Comments (0)
by Mark Avery
A look at the Passenger Pigeon and its extinction, and what it means for us today.
From Florida to Hawaii to New Guinea; hummingbirds to kestrels; checklists to novels – there's something in January's reviews for everyone.
Here's some great news for anyone who bought the second edition of The Sibley Guide when it was first published, only to be disappointed by color reproduction and type readability (more details in my Initial Review). The publisher, Knopf (a division of Random House), is offering a free replacement with the much improved second printing:
If you bought the 1st printing of Sibley's 2d edition, Random House will send you the vastly improved 2d printing if you call them at (800) 793-2665 (during business hours). There will be a number to press to get details on the replacement. In order to get a replacement, you will have to cut off the UPC from the 1st printing and mail it to them at:

Penguin Random House
Attn: Consumer Services/DMF
400 Hahn Rd.
Westminster, MD 21157

This is a very classy move by the publisher. Thanks Knopf! And thanks to Dalcio on BirdForum for calling attention to this.
This issue has gone through several stages, from the initial excitement about the program and success of some people, to subsequent denials from the publisher, to finally what seems like an official program as outlined above.
Update 2/4/2015: People have been reporting various degrees of success after calling the publisher. After giving their contact info, some have been told that a replacement will be sent to them, others that they will be contacted later. Some have been told that only copies bought directly from the publisher will be replaced, and all others should seek to exchange it from wherever they originally purchased it. And then others were told that this is for real and they will get a replacement (and were even given a confirmation number).
Basically, no one is sure what the real situation is. It's quite possible that there is no official replacement program. At this time, the best thing to do is call the publisher and hope this is for real.
Update 2/5/2015: There are still inconsistent messages coming from the publisher. However, several people have reported success in getting returns authorized from Amazon. If you got the 1st printing from Amazon, I'd suggest contacting them and letting them know it was defective and that a new printing has been done to correct it. They should send you a replacement, even if it's beyond the normal 30-day return window. Some have been told they will NOT have to return the original item, but others were told they'd get a shipping label to return it. If they say you don't have to return it, I would suggest keeping that correspondence, just in case.
Update 2/6/2015: It seems that Random House has set their official policy – unfortunately, it's that free replacements are no longer being offered (see the comments for some communications from the publisher). I'm glad that some people did get their copy of the 2nd printing, though. If you haven't already, I'd suggest contacting the publisher anyway – they are taking down contact information and maybe, just maybe, they will continue sending out replacements.
Update 2/18/2015: The details above have been updated. The publisher has added an option to their automated system when you call them to provide details on how to get a replacement copy. It seems this is now official.
January 25, 2015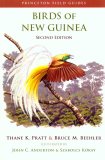 Reviews
,
Books
,
Field Guides
|
Comments (1)
by Thane K. Pratt and Bruce M. Beehler
A fully updated – and indispensable – field guide to New Guinea.
Before we get started, I want to say that this is by no means a definitive list. I've seen a lot of bird books in 2014, but not nearly all of them. Two in particular – Illustrated Checklist of the Birds of the World, Volume 1 and H is for Hawk – have been highly regarded but I have not had the pleasure of reading. So consider this more as my favorite books of the year.
Picking out just one book as "the best" of the year is even more subjective than coming up with this list as a whole. The Sibley Guide will undoubtedly be the most used book on this list, and I would concede that it's the all-around best. However, there's another that I want to highlight as the book of the year…
When Eagles Roar: The Amazing Journey of an African Wildlife Adventurer
by James Alexander Currie and Bonnie J. Fladung
This is the story of James Currie's infatuation with the natural world, from his work as a game ranger on a South African reserve to host of a nationally broadcast TV show on birding. The stories he tells are spell-binding, but it's the way he connects them to a larger picture of conservation and people that really makes this book stand out. This was the most moving, compelling, and entertaining book that I read in 2014. [Full Review]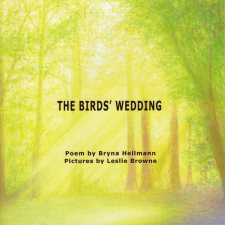 The Birds' Wedding
by Bryna Hellmann and Leslie Browne
This is two books inside one cover. The story of The Birds' Wedding is for reading aloud – perhaps at bedtime, since it ends with "Good Night!". It's a fantasy, of course, but even though the wedding guests are wearing hats and playing musical instruments, they look the way they do in real life.

The second part, Looking at Birds, is about lots of other birds, how they look, sing and make their nests, what they eat, where they live and what we call them. This part is for children who can read for themselves and for parents who want to answer their kids' questions. We hope it's fun to read and will encourage children to look for the birds where they live, recognize them, know their names and care about their well-being.

Because we "have dominion over the fish of the sea, and over the fowl of the air, and over every living thing that moves upon the earth", we're responsible for the well-being of all the living creatures we share our planet with. We depend on them as much as they depend on us. A world without birds would be a sad place.
This is a cute, short story for kids about a bird wedding. It's illustrated with some beautifully distinctive drawings. The second part is an overview of birds with a plea for conservation.
You can buy this book by emailing the author at brynah@xs4all.nl. The cost is $25, which includes shipping to the US.
The Birds' Wedding
by Bryna Hellmann and Leslie Browne
Paperback; 46 pages
Calbona Publishing; July, 2014
$25.00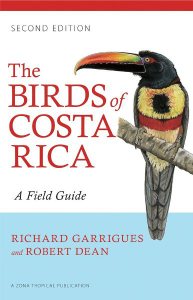 My review of The Birds of Costa Rica: A Field Guide is now up on Nature Travel Network.
Here are the last of the bird book reviews from 2014. Looking forward to many more in 2015.