This is the biggest shopping weekend in the U.S., and there are some great bird book bargains to be found.
Barnes and Noble
Barnes & Noble has a selection of books for 50% off, including these two: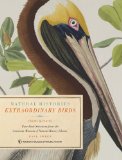 Extraordinary Birds: Essays and Plates of Rare Book Selections from the American Museum of Natural History Library - $25
This is a very nice set, with a paperback book and 40 8.5″x11″ prints from ornithological monographs. And as a bonus, this special Barnes & Noble edition contains five exclusive prints. If you enjoy bird art and/or ornithological history, this is a great deal (or would make a great gift).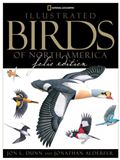 Illustrated Birds of North America: Folio Edition - $12.47
This is basically a large-format, hardcover version of the National Geographic Field Guide (5th Edition). If you like the NatGeo guide (and don't mind that this isn't based on the latest version), this is a great deal.
As a bonus, save an extra 30% off one item with the coupon BFRIDAY30 (expires 12/1).
Amazon
Amazon also has a 30% any one book coupon – bookdeal. I can no longer find the terms and conditions, but I think it expires on 12/1, and is good for a maximum savings of $10.
Buteo Books
Good this weekend – buy $50 worth of Buteo Books gift certificates and get $5 toward a future order; buy $100 worth of gift certificates, and get $15 toward a future order. Bonus coupons must be used by December 31, 2013.