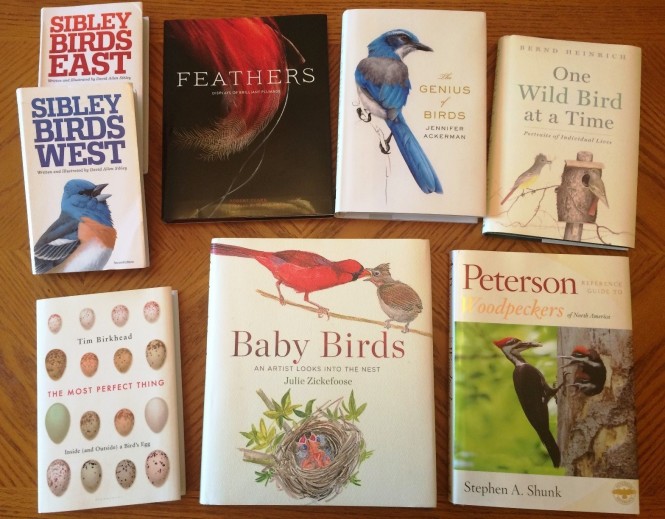 April 2016, along with the last bit of March, has been probably the best month for bird books that I can recall. There's a set of highly anticipated field guides, a family guide, and books with gorgeous illustrations, all from some of the best writers around. Just the ones that I've received so far are:
That's enough reading to keep one occupied for quite some time, but that's not all! There are even more coming…
I need help prioritizing which to review first, so if there's one you're particularly interested in please let me know in the comments.