It was 10 years ago this month that I launched The Birder's Library. Even as I type this, I can't believe it's been that long! I knew very little about running a website…or design…or even about reviewing books. Honestly, I'm still learning all those things.
It's been a great 10 years and I hope to continue as long as the site remains useful. To celebrate, I've lined up a couple of giveaways – keep an eye out for more details.
Finally, if you want a good laugh, this is what the website looked like when it launched. No WordPress, just all (painfully) hand-modified html. Ugh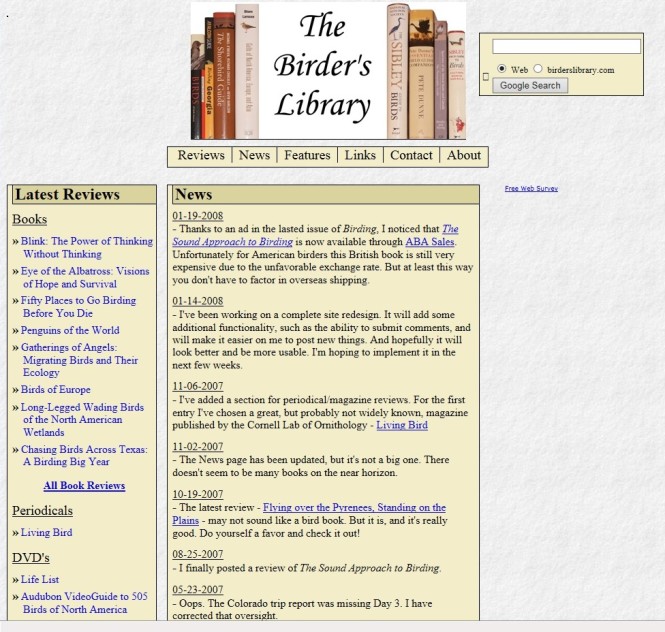 Posted by Grant McCreary on December 1st, 2016.