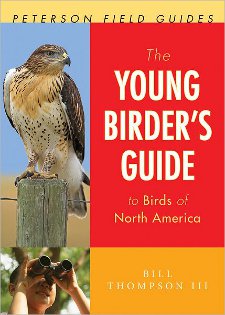 The Young Birder's Guide to Birds of North America

by Bill Thompson III
2008 saw the publication of the excellent The Young Birder's Guide to Birds of Eastern North America
, by Bill Thompson III. Just about the only negative thing that could be said about it was that it only covered the eastern half of North America, with no corresponding western guide. Well, Thompson has now remedied that.
This new Young Birder's Guide is essentially the previous eastern guide with about 100 additional, mostly western, birds. All of the 200 accounts from the previous guide have been carried over, largely untouched. The only changes I've noticed are the combining of a few birds with their western counterpart (i.e. Eastern and Western Wood-pewees, and Eastern and Spotted Towhees), and the replacement of a couple photos (for example, the female "Slate-colored" Dark-eyed Junco is now an Oregon type).
Everything about this guide has been tailored specifically for children 8-12 years of age, give or take. I wish that something like The Young Birder's Guide
had been available when I was that age!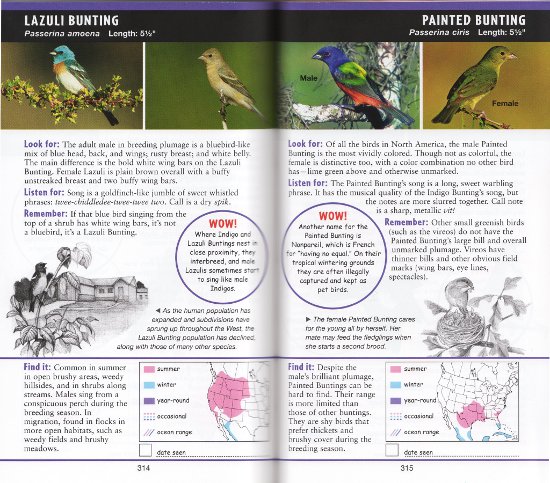 Posted by Grant McCreary on April 24th, 2012.
Related Posts