Posts Tagged 'mobile app'
App that will help you identify bird sounds.
The Birds of Peru $34.99 From Birdseye Nature Apps: This is the interactive mobile field guide version of Birds of Peru by Schulenberg, Stotz, Lane, O'Neill & Parker. Like the paper edition, it is the most complete and authoritative field guide to this diverse neotropical landscape, featuring every one of Peru's 1,817 bird species. Every […]
Being able to have a field guide with me at all times is one of the things I like best about my smart phone. Bird field guide apps provide all the material normally found in print guides, plus things like sounds, checklists, and extra information, with more features constantly being added. I love it! These […]
Bird Songs of Europe, North Africa and the Middle East $79.99 From Edition AMPLE: This is the professional App to the renowned reference work of Schulze and Dingler covering all 819 European species including all 2,817 songs and calls from the CDs and MP3-Discs. All species can be browsed according to their taxonomical classification and […]
Several bird apps are on sale right now. But hurry, this is only for a limited time. Peterson Birds of North America – $0.99 (regularly $9.99). iOS only Audubon Birds — A Field Guide to North American Birds – $2.99 (regularly $9.99). iOS, Android, Kindle, and Nook. All the other Audubon Single Subjects and Ultimate […]
Peterson Birds Pocket Edition – A Field Guide to Birds of North America $0.99 From Peterson Guides: Peterson Birds Pocket Edition is the latest nature app from Appweavers, developers of award-winning Peterson apps for iPhone, iPod touch, and iPad. Pocket Edition includes Roger Tory Peterson's ground-breaking illustrations and content from the best selling book, Peterson […]
April 9, 2013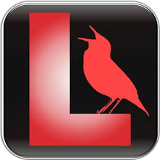 Reviews
,
Software
An app that provides arguably the best way to learn bird songs.
Costa Rica Birds Field Guide $19.99 From Birding Field Guides: Full-featured birding field guide for Costa Rica, including bird photographs, individual bird range maps, vocalizations, field marks, description, habitat. Additional features include comprehensive filter choices, sorting options, personal notes, camera, email notes and photos. Features include: Over 400 Costa Rica species Quality photographs for each […]
Count Circle $2.99 From Stevens Creek Software: If you're involved with Christmas or Breeding Bird Counts, the boundaries of your count circle are always of interest, and sometimes unclear. Count Circle includes the complete National Audubon database of CBCs, with a total of 2429 different count circles in 72 different states and territories including Canada, […]
National Geographic Birds: Field Guide to North America National Geographic Handheld Birds was one of the first field guide apps for the iPhone. But, from all accounts, it didn't work well since it was a direct port from another platform. But now they've completely redesigned it to work with the iPhone/iPad/iPod Touch, and updated the […]